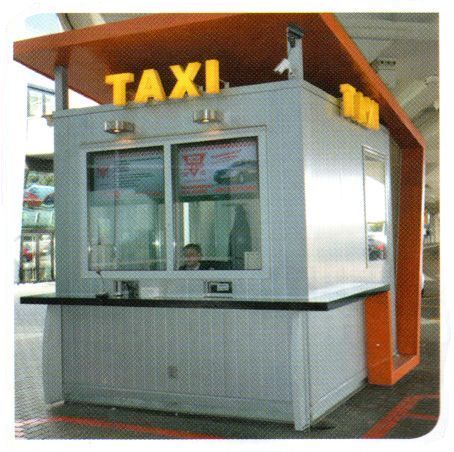 Taxi booth
Beware of anyone offering you taxi services in the arrival hall as they may be using illegal or unregulated vehicles. They are not authorised to be there and often wear fake ID cards.
Regulated and authorised taxi partner of the airport will be at their counter and they will never approach you directly once you exit the arrival hall. You find their taxi counter just when you come out from the airport building. Usually there is a short queue there but you get your taxi fast.
By taxi the transfer takes approx. 30-40 minutes and costs about 9000-10000 HUF (30 EUR) depending on the traffic situation.
Please pay the taxi by card as they exchange the euro on a very wrong rate.
At the baggage claim area of Budapest Airport you find ATMs, Money Exchange and Airport Shuttle booth. You can also collect map of Budapest, public transport map and other useful information brochure.