If you move to Budapest for some months and you need an apartment for your stay then you are in the right place.
This apartment is renewed in minimal style with large spaces to live.
Located directly at the Arpad hid Metro station where M3 replacement bus, tram number 1, bus number 26, 32, 34, 106, 120 and night buses serve you in some step far. In 300 m circles, you find two coffee-shops, three supermarkets, one bakery, five restaurants, two pharmacies.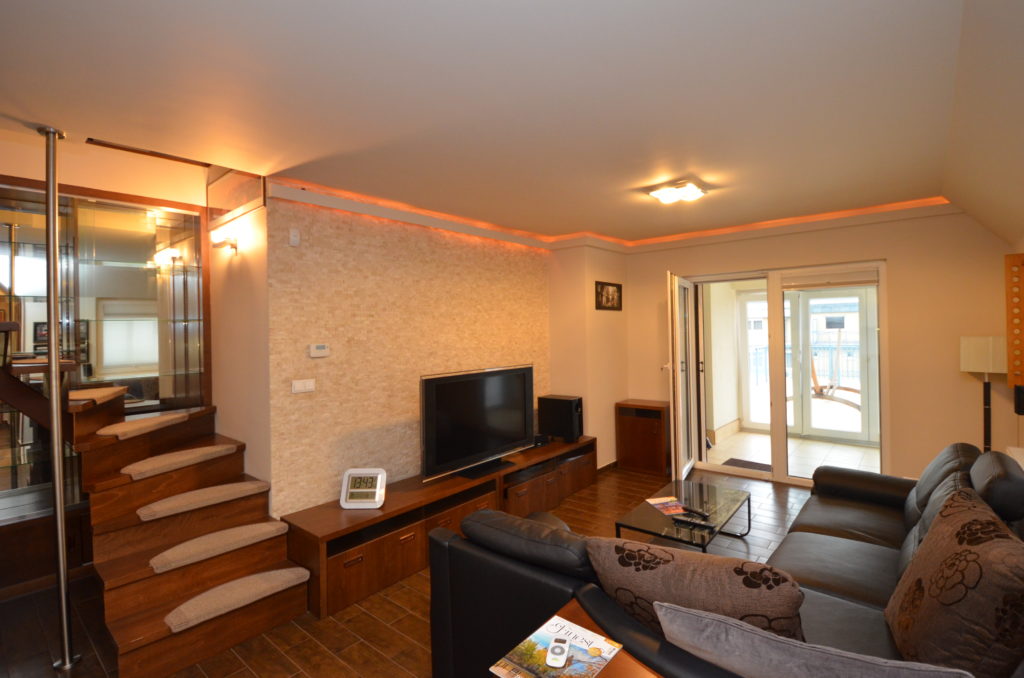 In the apartment, you can enjoy the spacy kitchen together with the nicely decorated living room interconnected with a huge (27 sqm) terrace. You will have a large bedroom, a spacy bathroom with a large shower cabin and a bathtub. You may rest also in your own infra sauna. 🙂 You will enjoy also the large wardrobe and many cabinets for your clothes.
There is also a small winter garden for your plants.
24h hour reception and manned guarding-protection are services provided by the community of the house
The building is neighbouring with the Police Palace (HQ) so it is the safest place in the city. 🙂
Type:

Rental fee:

Size:

Condition:

Rooms:

Wardrobe:

Floor:

Floors:

Heating:

Elevator:

Parking:

View:

Furniture:

1500 – 3000 EUR/month, depends on the length of stay

106 m2

new like

3

yes

own

Yes

Underground, in the price

Yes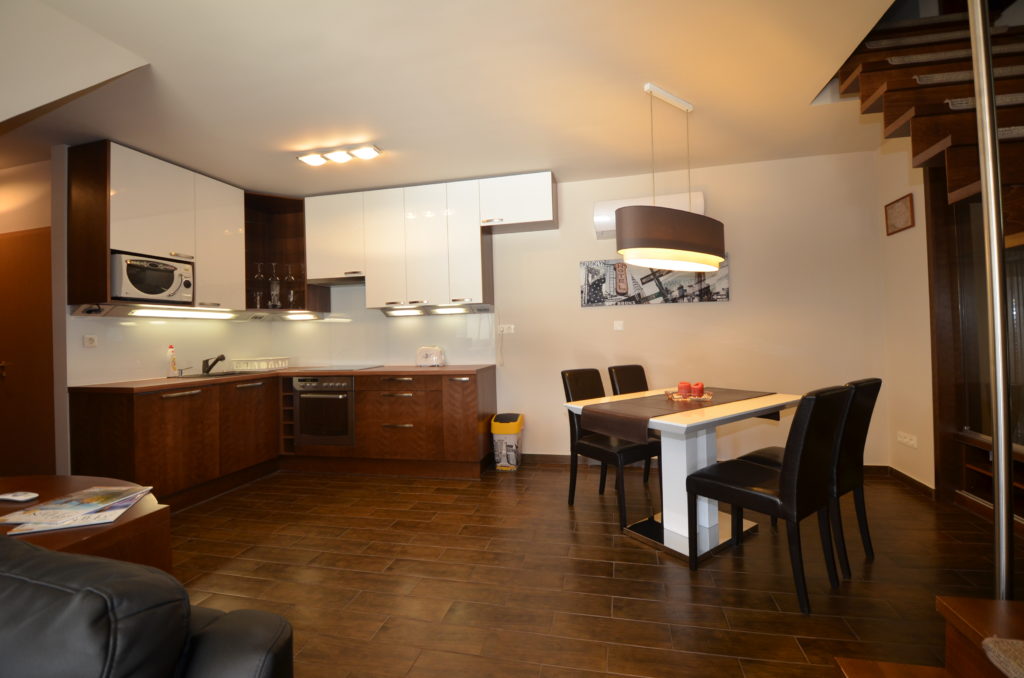 Totally furnished:

– electric stove

– microwave oven
– toaster
– tableware
– built-in kitchen units
– built-in wardrobe
– double bed
– sofa
– etc.
Rental fee: 1500 – 3000 EUR/month depending on the length of stay, including utility charges (common cost, heating, electricity, water, gas, internet, cable TV, etc.)
A safe underground allocated parking place can be also ensured and it is in the price.
Call me now if you would like to see this very nice apartment personally.
+36 20 9820 764
Further pictures:
Further details:

– Living room and kitchen